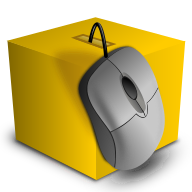 Sammaty
Helps you conduct computer-aided elections, especially in schools. Simply convert a personal computer to a voting machine.
NOTE: *** ELECTRONIC VOTING IS NOT RELIABLE (Any software or hardware are susceptible to bugs or intentional manipulation); USE PAPER BALLOTS IF YOU CAN ***
• IT@School GNU/Linux 14.04 users might face difficulties with the deb file. Please download and run from the Source Code. More information can be found on the Help page.
• This is the desktop version of Sammaty. The offline Web version is no longer maintained or supported.
Download
Help
Bug Reporting
Release history
Latest unstable release: 1.2.7 2019-07-09

Releases per year